The Distinguished Gentleman's Ride 2019
ride for the people you love
Migliaia gentiluomini in tutto il mondo raccolgono fondi come partecipanti al DGR per via della loro connessione molto personale con i problemi di salute degli uomini.
Queste video storie mostrano il legame molto personale che i riders hanno con il DGR. Speriamo possano essere d'ispirazione per gli altri a raccogliere ancora più fondi per questa nobile causa.
YOUR STORIES
Charlie Boorman
Charlie has suffered and survived testicular cancer so rides for those affected by cancer.
Miles Perkins
Miles sadly lost his father to prostate cancer so rides for him and in support of prostate cancer awareness.
Lara Collins
Lara rides for her brother-in-law who suffered from and survived prostate cancer.
Mark Richardson
Has battled mental health issues and has set up his own 'music support' charity to help others. Mark rides to raise funds to support those affected by mental health.
Ina Lombard
Ina's father has suffered and survived cancer so she rides for those affected by prostate cancer.
Richard Starkey
Has witnessed many of his friends suffer from prostate cancer, has tried to help them and rides for those affected by prostate cancer.
modern classics
Leggendaria in tutti sensi: la Triumph Bonneville odierna è la punta di diamante della famiglia Modern Classic; si ispira alla ricca storia e tradizione che questo modello conserva nel suo DNA, ai successi agonistici e al forte impatto culturale che ha avuto fin dalla sua prima apparizione.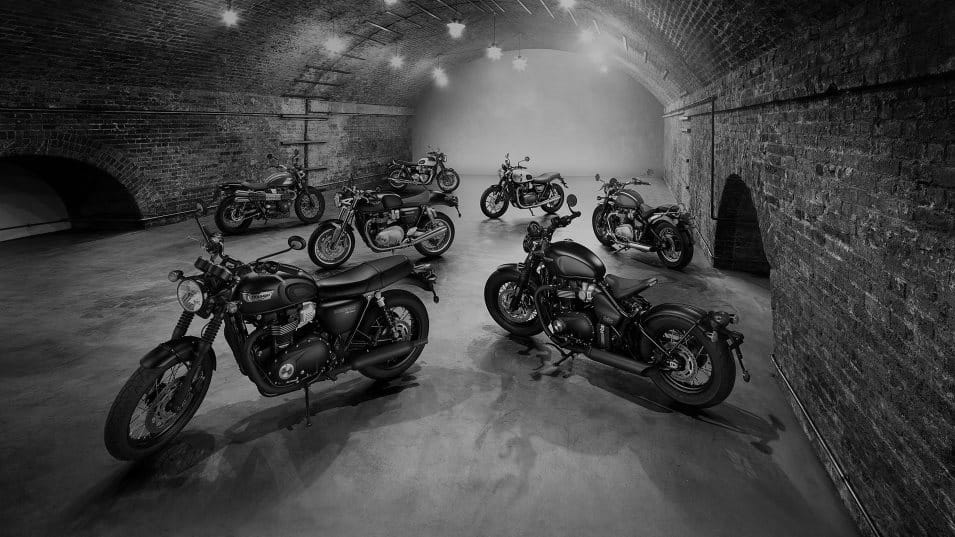 RESTA INFORMATO
Puoi ricevere aggiornamenti e immagini della DGR da tutto il mondo attraverso i social media ufficiali Triumph.